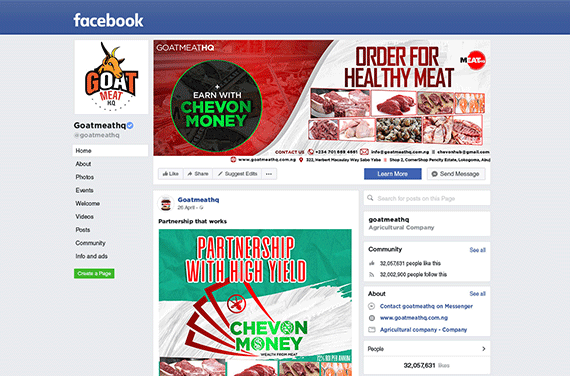 Social Media Strategy in our company
29-Feb-20
When it comes to your business, our social media strategic team headed by Blessing have all it takes to get your business to greater heights.
At Xamarano ICT we help you build a strong and recognized presence online. In this jet age you will agree with me that majority of buying and selling take place online. Why then should your business not be one out of those millions? For you to thrive as a business entity online you need to be consistent and a lot of business don't have what it takes to be. That is where we come in as the solution provider for your business, we help you maintain the desired level of consistency you need.
We have also structured our team to help you save your time while you concentrate on other aspect of the business. For example when we handle your social media presence you can then concentrate your time and energy into packaging orders for delivery, stock taking, production or the financial aspect of the business..
With our expertise as a social media strategist over the years we help your business target the right audience. We use all the tools in our capacity to help you scale up your business and attract the right audience. We will also facilitate creating content that resonates with your audience which gives you the opportunity to reach out to a larger audience.
The last reason why you need a social media strategy is that it will help you stay ahead of the competition. You can concentrate on those fine little details which will help you stand out from everyone in your niche. You'll be able to analyze what's working, start developing your brand while remaining consistent and providing value to your audience.